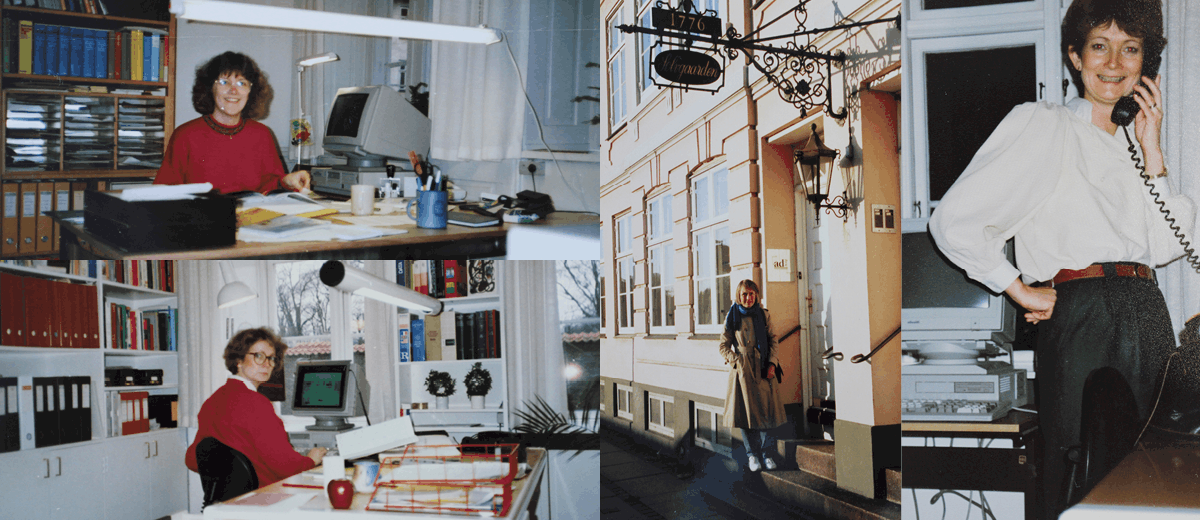 30 years in the industry, five different offices and constant changes – except for a few key things
Change preparedness is one of the most commonly heard buzzwords in modern management speak. It's a relatively recent concept, but if you had to briefly summarise prevailing trends in the translation and interpretation industry over the past 30 years, change preparedness would undoubtedly be mentioned in many different respects.
AdHoc Translations recently celebrated 30 years in business and is still going strong, largely because we have kept up with technological advances every step of the way.
When we opened our doors for business in 1990, our modest offices on Sølvgade in Copenhagen were equipped with state of the art technology: PCs with around 20 MB of disk space, a landline telephone system where calls could be forwarded from the reception desk, and a fax machine. E-mail? Never heard of it. We transferred files by modem using a system named after the famous Muppet Show frog, Kermit. The system hit the market in 1989 and worked like a charm – once in a while. A high-pitched beeping marked the start of a file transfer, and then it was just a matter of crossing your fingers and hoping the file reached the recipient in England or the United States. Almost no Danish companies used Kermit, choosing instead to send faxes that arrived on long rolls of paper. It later turned out that the lifespan of a fax document is limited. The text simply disappears from the paper.
Today everyone has a mobile phone and a home office, and communication is almost exclusively via e-mail. Given all this, it's hardly a surprise that AdHoc Translations has added offices in Barcelona and India to its base in Denmark.
The processes have similarly evolved and changed. Working on significantly shorter deadlines to meet significantly higher quality standards, we deliver translations in a vast and ever-growing range of file formats. Yet the workflow is essentially the same as in 1990: the texts are still translated, as it has been proven time and again that machine translation cannot take the place of a skilled and trained translator. Then and now alike, most texts require a critical eye and broad general knowledge – talents that machines cannot (yet?) deliver. As good fortune would have it, some of our colleagues have been part of the journey for all or most of the past 30 years, while others have joined us along the way, bringing innovative ideas and new skills. And last but not least, we have some customers who have chosen us as their translation partner for all of the past three decades. We are very appreciative and proud of the trust they place in us.
Change is inevitable – we welcome it with open arms. At AdHoc Translations, we understand that new technology and new demands require us to continuously upgrade our hardware, software and staff expertise. This is one fact that won't be changing in the next 30 years!​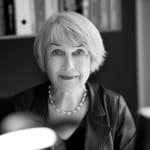 Written by
ANTJE RÖSCH Language Specialist