DTP and Layout
Convince your readers visually
It is not just the words that have to be just right; the graphical and visual look also plays a role in the extent to which your appears professional and captures the reader's attention.
"Things were not quite as straightforward as we had thought. This was not just another translation task – it was an enormous joint project. Something we had to collaborate on! And from that moment, working with you has been a dream. And we celebrated together when it was all over. I'm convinced that we will do it again!' – Eva, Legind
DTP – DESKTOP PUBLISHING
When you need to create great visual and graphical content, be it for digital or printed channels, you should incorporate desktop publishing into the overall language solution. DTP has to do with page layout and text style, whether the text elements are positioned correctly and whether the general setup of the page looks as intended. DTP saves you time and money, and you get your files back in the same format, ready for print or publishing. DTP helps ensure that your document in the target language corresponds exactly to the original design in the source document. A translated text can often contain more or fewer words than the source text, which can affect the text layout in the translated document. Also, the text direction and structure is not similar across all languages, which is taken into account when you choose a DTP solution. Our DTP experts use software that is specifically designed for DTP, such as Adobe, InDesign, Illustrator, Photoshop and QuarkXPress.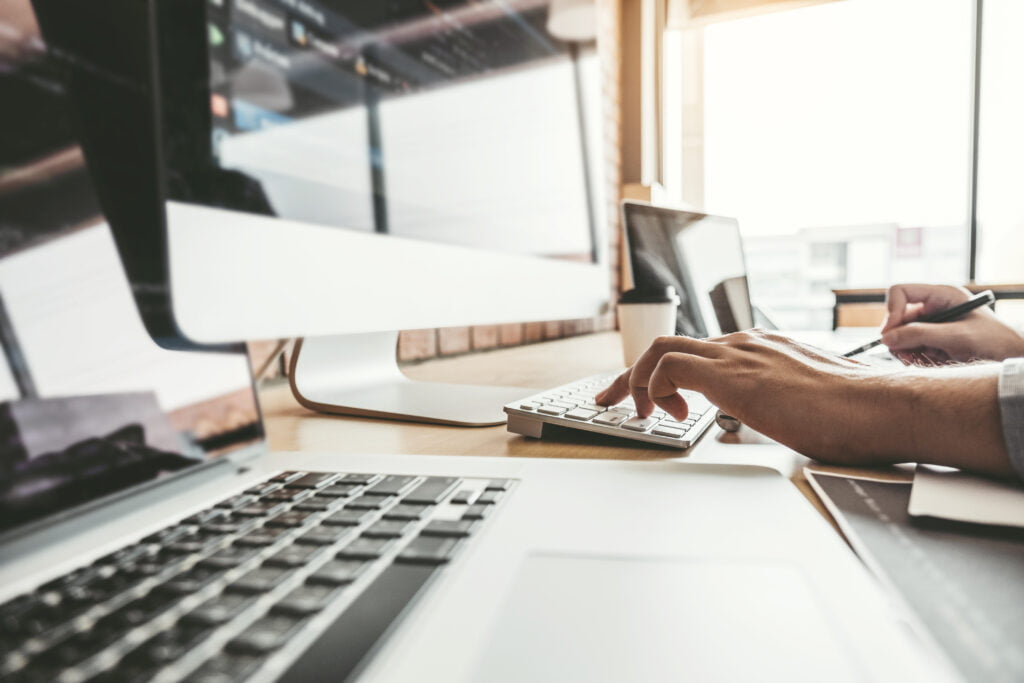 FINAL CHECK BY LANGUAGE SPECIALISTS
When your graphic files are sent to translation, they are most often worked on in a 'raw' format where the translator cannot see the final layout. We know it can be frustrating to receive a translation of a text where the format and layout no longer corresponds to that of the source text. That is why we offer to have our language specialists do a final check of the layout in your documents for you. Even after our DTP experts have worked on your texts, it is important that our language specialists carry out a final check of the text and layout. They compare the translated document to the original one and check for things such as whether the text flow, hyphenation, line breaks and general setup is OK. They also make sure that none of the text is hidden.
ADHOC SMARTEDIT
Layout checking can be done directly in our online 
SmartEdit tool
. With AdHoc SmartEdit, you no longer have to deal with yellow notes and comments in PDF files. Proofread directly in the final layout of the document in your web browser of choice. The layout adapts automatically as you make your changes, allowing you to instantly see how your revised text will look. Share the document with your colleagues and work together to achieve a great final result. Once you are finished editing, the file can easily be exported from InDesign and published. Any changes you make are automatically uploaded into our translation memories, which ensures that you never have to change or correct the same thing more than once. With AdHoc SmartEdit, you save both time and money and avoid having to pay or expensive graphic designers.
HANDLING ALL TYPES OF FILES AND FORMATS
We make layouts in all common formats and layout programs including QuarkXpress, InDesign and Illustrator. We can also work with web formats such as HTML, ASP and PHP without problems. We use translation tools that can effortlessly convert files into and from the original format, so that you will receive the translated files in the same layout. Irrespective of text or content formats, we can help you find the perfect solution for your assignment.
LARGE NETWORK OF LANGUAGE EXPERTS
We have a large network of DTP experts and can therefore always find the right person to handle your project regardless of the project type, language, deadline and budget. We guarantee fast, flexible and affordable management of your DTP and layout projects so that you don't have to hire an expensive graphic designer. Irrespective of text or content formats, we can help you find the perfect solution for your assignment.
DEDICATED PROJECT MANAGERS
Our dedicated project managers are ready to help you find the solution that best matches your needs and preferences.
Contact us
 today to learn more about the different DTP and layout services we offer to make your texts appear perfect in a visual sense. If you would like to know more about AdHoc SmartEdit and how it can save you both time and money, you can read more about the solution 
here
.
CONTACT US FOR A FREE AND NON-BINDING QUOTE
Our latest survey showed a 98% customer satisfaction rate. Do you want to be one of them?
Click to fill out our form. Once received, we will call or e-mail you with a quote within 8 hours.