Medical Translation
Translation of all medical texts, regardless of type and format
Translate your medical texts with the help of skilled translators specialising in medical translations. You can confidently trust us to perform your medical translations. For more than 30 years, we have provided medical translation services to a wide range of customers, building deep insight into medical industry regulations and requirements along the way.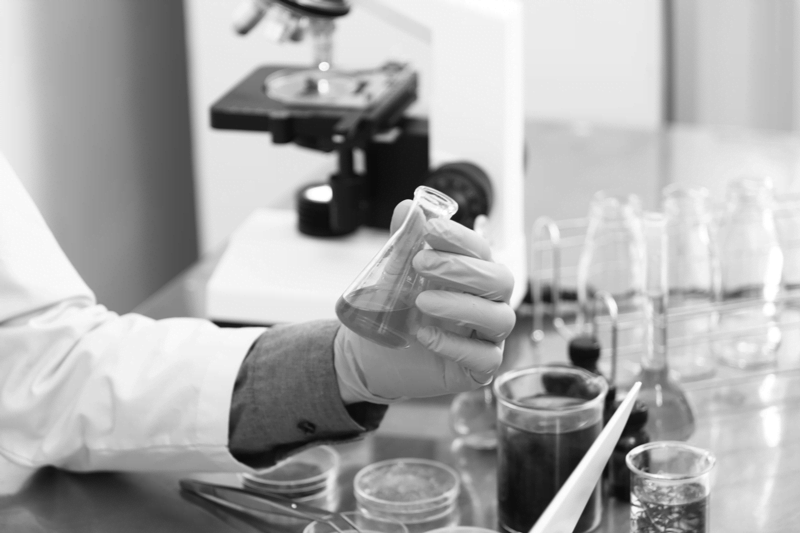 What is Medical Translation?
Medical Translation is the translation of various documents in the life science and medical industry. This includes regulatory documents, clinical documents, pharmacovigilence, medical equipment and scientific marketing and communication.
Together we find the right solution for translation of your medical texts
Before we translate even one word of your medical, clinical and regulatory texts, we establish a thorough understanding of your needs and wishes, enabling us to deliver a translation that meets your expectations and optimally supports your processes. Factors pertaining to nature of the text, including its application and field of application, inform the choice of translator, the applicable guidelines and the compliance demands that must be observed. Generally speaking, we can divide these documents into the following areas:
Clinical documents
Translation of clinical documents includes clinical development plans, clinical synopses, clinical trial protocols, investigator's brochures (a collection of clinical and non-clinical data on the candidate drug), patient-reported outcomes measures (PROM), etc.
All of these documents require stringent compliance with correct scientific and clinical wording and precise terminology.
Regulatory documents
Translation of regulatory documents includes applications such as: Investigational Medicinal Product Dossier (IMPD), Investigational New Drug Application (IND), Drug Master Files (DMF, patient information leaflets, packaging, briefing packages, etc.).
These documents must comply with regulations issued by national and international regulatory authorities (EMA, FDA, DKMA) with regards to terminology, content and format.
Pharmacovigilance and safety
Translation of documents in pharmacovigilance and drug safety must support manufacturers' statutory submission of side effect reports from patients and physicians.
This requires quick and effective management of the translations so that the texts can be published by the applicable deadlines.
Marketing and scientific communication
Translation of marketing and communication materials for the medical industry includes scientific articles, global marketing materials, press releases and website content. This demands that the author and translator can communicate scientific content adapted to the given audience and purpose, and comply with applicable national and international laws and regulations.
General medical texts
Translation of general medical texts includes medical journals, patient information, etc. These documents also require skilled and experienced translators who are familiar with medical and scientific terminology and wording, thereby ensuring correct communication of the document regardless of language.
Medical equipment
Translation of medical equipment documents includes instructions for use (IFU), manuals, software, training materials, primary and secondary packaging, etc.
These documents require a translation that is 100% identical to the source, ensuring precision that prevents any doubts about correct usage of the equipment.
Medical review
If you would like a complete solution for your medical text, AdHoc Translations can help you. We offer a quality assurance check by a medical expert before the text is sent to the translator, allowing for the correction of any errors, further clarification, and notes to the translator on points of attention.
We also offer a quality assurance check of the translated text by a medical expert to ensure correct terminology, wording and general compliance with the requirements of national regulatory authorities.
Translators with sector knowledge
When having medical translations done, you need to be able to count on the highest quality. Therefore, we always use trained translators working in their native language who have extensive experience in medical translation. The translator also needs to have knowledge of the specific regulations and requirements that apply to the medical industry.
All our medical translators:
Have the relevant linguistic education
Have at least 5 years of translation experience.
Specialise in the translation of medical texts for the health sector and the pharmaceutical and biotech industries
Have signed a non-disclosure agreement
Have passed a quality test and been subject to regular evaluations
Dedicated team of translators for your organisation
We have both in-house translators and an extensive network of more than 2,000 external professional translators, many of whom have more than 25 years' experience of providing professional medical translation.
For each project we hand pick a translator who specialises in the subject area in question, and who is experienced in translating the specific type of text, whether it is a patient information leaflet, patient record or a patent. Read more here about the types of documents we frequently translate for medical industry customers.
When you choose our services, we appoint a dedicated team of translators to guarantee you receive the same high quality every time, and so that the translators become specialists in your organisation's terminology and wording.
Duty of confidentiality and the handling of confidential and/or personal information
You can rest assured when sending documents containing confidential information to us. All our translators have signed non-disclosure agreements and are consequently subject to duty of confidentiality.
We also process all documents in accordance with strict IT security procedures, and our CAT (Computer Assisted Translation) tools have also been certified in accordance with the ISO:27001:2013 standard for information security.
If your translation contains personal data subject to the General Data Protection Regulation (GDPR), please notify us accordingly. We then tackle the entire process in accordance with our strict GDPR procedure, which ensures that no information will be stored in our system after completion of the project.
Also read our privacy policy
Legalisation of your translations
Some documents require legalisation/certification for use in foreign countries. If you need this, we can assist you: not only with the actual translation, but also with the obtaining the correct stamps on the documents from the Danish Chambers of Commerce and the Danish Ministry of Foreign Affairs. We know the regulations for the different countries, so can assist you throughout the entire process.
To guarantee the quality performance of these tasks, we use translators authorised to prepare legalised translations even though the Ministry of Foreign Affairs of Denmark no longer requires such authorisation.
Read more about the procedure for legalisation of translations here and on the website of the Ministry of Foreign Affairs of Denmark.
Terminology management
In medical texts, it is vital to use the correct terminology to prevent any misinterpretations. That is why it is a good idea to devise glossaries, which are then used when translating.
We use the latest cloud-based language tools (CAT tools) to make terminology management simple and efficient. The more translation we do for your company, the more the translation memory and term base grows, ensuring consistently high quality, faster delivery and lower prices.
Typically, one of our language specialists work closely with one of your specialists to create a list of terms and the correct/preferred translation for them. The language specialist regularly proposes changes and additions to be approved by the specialist at your workplace.
Read more about the advantage of using a translation tool in our blog post, "What is a CAT tool? And why is it a good idea to use it for your translations?"
In addition to the importance of correct terminology and wording in medical texts, there is a major difference between a text written for professionals and one written for the general public.
The Danish Medicines Agency has come up with some excellent tips on the translation of product information for medicines, which may be worth reading if you handle part of your translation work internally.
Cooperation based on trust
Regardless of whether your company has internal translators and proofreaders or has chosen to outsource some or all translations to a translation agency, it is vital to find a business partner you can trust.
Apart from the fact that the product must be of the highest quality, good service and quick response and delivery are also important criteria. For more than 30 years, we have helped many satisfied customers who value our professional management of the translation tasks, our rapid response and delivery, and our friendly and helpful staff.
You are always more than welcome to contact us if you would like to learn more what we can do for you.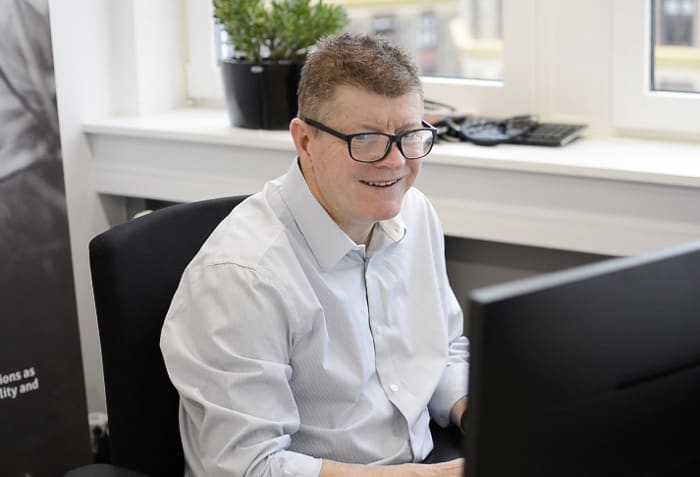 Why choose AdHoc Translations?
When you choose AdHoc Translations as your service provider, you gain a partner with the necessary experience and expertise who is dedicated to tailoring solutions to meet your needs. You get a dedicated contact who is always ready to help and guide you throughout the process and who ensures that your expectations and requirements are met. You also get a dedicated team of specialised translators, so you know that your task is in the best of hands.
Phone us on (+45) 33 91 09 19 to find out more about how we find the best solution for translation of your medical texts. You can also request a direct quote on translation of your text.
See what our medical industry customers say about us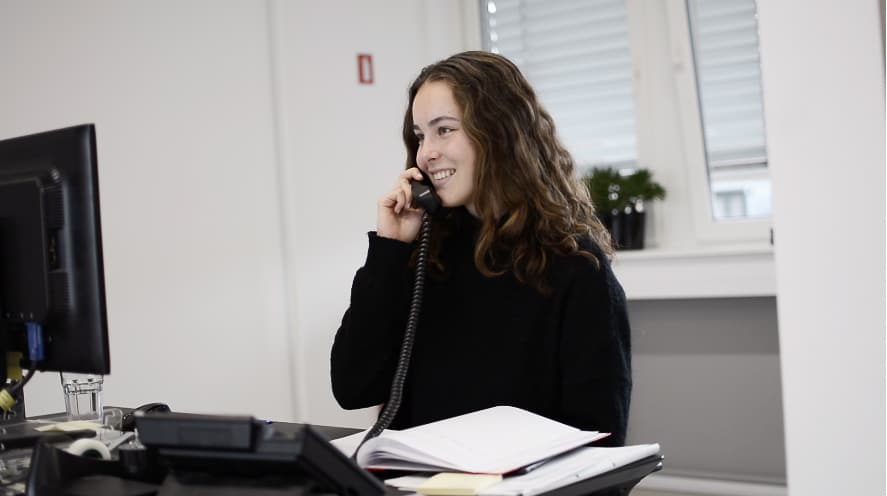 How you get started
Good communication with our customers is key to achieving the best results. That's why we appoint a dedicated project manager before the start of every translation job and ask focused questions about your needs to determine the optimum solution.
Contact us today so we can help you with quality translation of your medical texts.