Economic translation
Translate your economic and financial texts so they can be read by all stakeholders
Translate your economic and financial texts so they can be read by all when your company has international stakeholders or wants to attract international investors.
For more than 30 years, we have helped many satisfied customers with the translation of their financial and economic documents to many different languages. These customers are not only from the banking and financial sectors, but also law firms, insurance companies and any other type of business requires translation of annual reports, etc.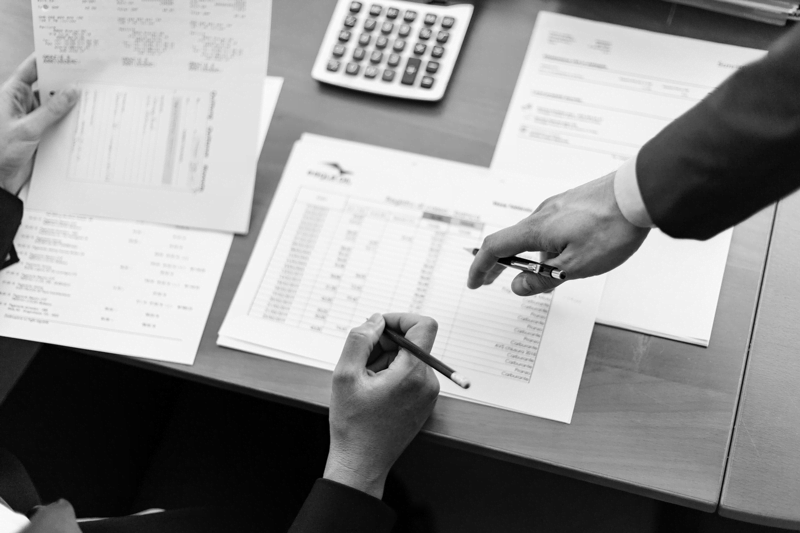 What is economic translation?
Economic translation is the translation of various types of documents that utilise specific financial and economic terminology. This includes the translation of financial statements, stock exchange announcements, financial reports, market analyses, insurance documents, etc.
TOGETHER WE FIND THE RIGHT SOLUTION FOR TRANSLATION OF YOUR FINANCIAL TEXTS
Who is your target audience of your text and how will it be used are just some of the questions we ask when you collaborate with us. Working with you, we find the ideal solution for translation of your financial and economic texts.
Pure Translation
What is Pure Translation?
A translator specialising in economics translates and proofreads the finished text.
What texts are suitable for Pure Translation?
Economic texts for use within your organisation.
What you get:
A quality translation that reflects the source text and employs the correct terminology.
+ Extra Proofreading
What is Extra Proofreading?
Another translator specialising in economics provides an additional proofreading of the text.
What texts are suitable for Extra Proofreading?
Economic texts that must be 100% perfect.
What you get:
An additional check of the translation to eliminate any overlooked errors.
+ DTP
What is DTP?
A graphic designer provides correct layout of the document.
What texts are suitable for DTP?
Texts with graphs, tables, photos, etc.
What you get:
A document with a layout that is identical with the source document.
+ Terminology
What is Terminology?
Structuring and maintenance of your company's terminology and economic terms.
Why choose this solution?
Employees and translators will be able to deliver higher quality when terminology is effectively managed.
What you get:
Correct and uniform terminology in all of your economic texts.
+ Legalisation
What is Legalisation?
We translate the document and put our stamp on it, and the we obtain approval from the Danish Chamber of Commerce and legalisation from the Ministry of Foreign Affairs of Denmark.
Why choose this solution?
When your document has to be legally binding in other countries and used by official authorities.
What you get:
A translated document with the required stamps.
Skilled translators specialising in economic translation
Translation of financial documents requires thorough knowledge of the financial sector, so the translator uses the correct terminology and phrasing, and complies with any industry-specific requirements. When you send your financial texts to AdHoc Translations for translation, we guarantee that our mother tongue translators:
Have the relevant linguistic education.
Have at least 5 years of translation experience.
Specialise in translation of financial texts.
Have experience in translating for the specific industry.
Have knowledge of relevant rules, regulations and standards (International Financial Reporting Standards 'IFRS' etc.) in the industry, so they how to translate an annual report.
Have signed a non-disclosure agreement.
Have passed a quality test and been subject to regular evaluations.
As a customer of AdHoc Translations, you get a dedicated team of translators who will get to know your business, including your company's specific terminology and language usage. This ensures better communication and higher quality.
High quality standards
Financial translations require 100% accuracy, and there is no room for mistakes or imprecise wording. Therefore, AdHoc Translations works according to strict quality standards to ensure a translation of the highest quality.
Our quality standards include:
Stringent criteria for selecting our translators.
Initial and ongoing testing of the quality of the translators' work within their specialty.
Use of translation memories, which guarantees recognition and reuse of previous translations.*
Use of term bases that contain your company's terminology and specific industry terminology. These are constantly expanded and can also be deployed internally in your company.*
Automatic quality assurance of your translations to ensure that all numbers and values are identical with the source text and specific terms are translated consistently.
Compliance with international standards for quality management (ISO 9001) and standards for optimised and efficient management of the translation processes (ISO 17100).
Moreover, we ensure that your dedicated project manager at AdHoc Translations has close contact with the relevant people in your business (e.g. the finance department and communications department), so that all guidelines are followed and specific requirements for terminology are met.
*These remain the customer's property at all times and are used only for the customer's texts.
Full confidentiality
AdHoc Translations guarantees that your company documents will be treated with full confidentiality. All internal employees and external partners are carefully instructed in how documents should be handled and have also signed confidentiality agreements, so they are bound to secrecy.
We have implemented strict IT security procedures and measures to ensure the necessary protection of our customers' documents and information. These include our project management system (SmartDesk) and our translation tools.
If your documents contain sensitive information, we have implemented a specific workflow to guarantee that we comply with the new General Data Protection Regulation (GDPR).
If you have any questions about our compliance or IT and security procedures, please contact us by phone or email at compliance@adhoc-translations.com.
Translation of annual reports and other financial texts
At AdHoc Translations, we have 30 years of experience in translating various types of financial and economic texts. These include: annual reports (including financial statements, income statement, balance sheet, management's review and management's statement), auditors' reports, due diligence, stock exchange announcements, financial reports, insurance documents, market analyses, investor relations, etc.
Many listed companies want to present their annual report in two or more languages. This is to cater for its owners, shareholders and investors if the company operates in the international market, but also to attract new investors or reach out to other global stakeholders. Therefore, most companies choose as a minimum to have their annual report translated into English, as this is the predominant language in the financial world.
On the Danish Business Authority's website, you can read what languages your annual report must be in when submitted to the Danish Business Authority: https://erhvervsstyrelsen.dk/kravene-til-den-indsendte-aarsrapport
The key benefits of choosing our services include:
We provide high quality at favourable prices
We listen to our customers and have a holistic and solution-oriented mindset.
We are flexible and innovative and adapt to our customers' demands and not vice versa.
We use the latest language technology tools to ensure optimal processes and increase quality.
We offer solutions that integrate with your systems.
We ensure privacy and security for your documents.
We comply with delivery schedules and offer express delivery.
We are dedicated and take responsibility.
We value a good and close customer relationship based on trust.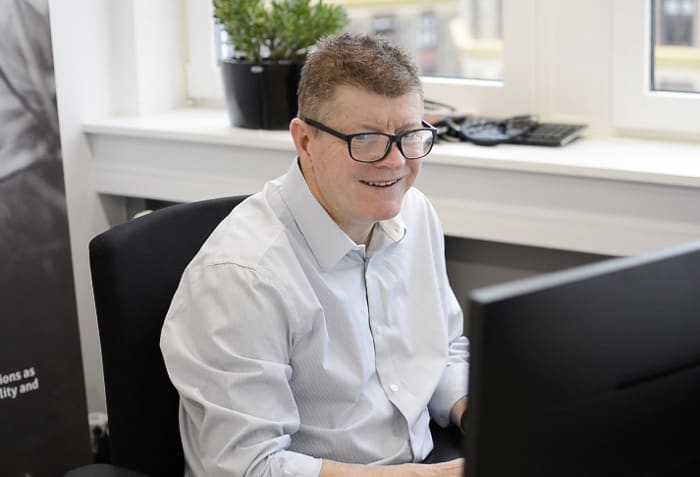 Why choose AdHoc Translations?
When you choose AdHoc Translations as your service provider, you gain a partner with the necessary experience and expertise who is dedicated to tailoring solutions to meet your needs. You get a dedicated contact who is always ready to help and guide you throughout the process and who ensures that your expectations and requirements are met. You also get a dedicated team of specialised translators, so you know that your task is in the best of hands.
Phone us on (+45) 33 91 09 19 to find out more about how we find the best solution for translation of your financial texts. You can also request a direct quote on translation of your text.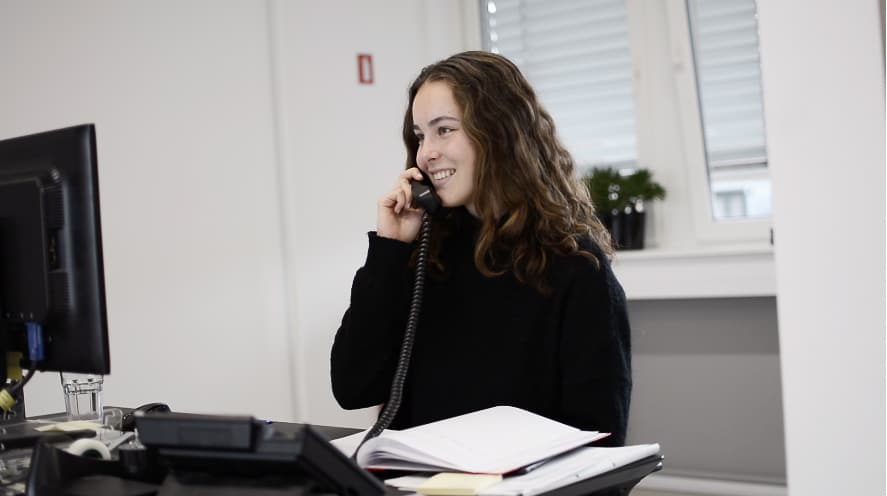 How you get started
Good communication with our customers is key to achieving the best results. That's why we appoint a dedicated project manager before the start of every translation job and ask focused questions about your needs to determine the optimum solution.
Contact us today so we can help you with quality translation of your economic texts.