Customer portal – SmartDesk
An efficient solution for your language projects
SmartDesk is our customer portal and Translation Management System where jobs are managed from start to finish.
It not only automates and streamlines the processes for both of us, it also helps to keep track of the jobs.
Making us more effective while turning the complex into something simple.
Benefits of using SmartDesk
We've made it easy for you and your colleagues to manage company translation projects across departments and countries, all the while giving you a detailed overview of tasks and expenditure.
Contact us if you want to start using SmartDesk or if you would like us to show you how it works.



Full transparency of tasks and expenditure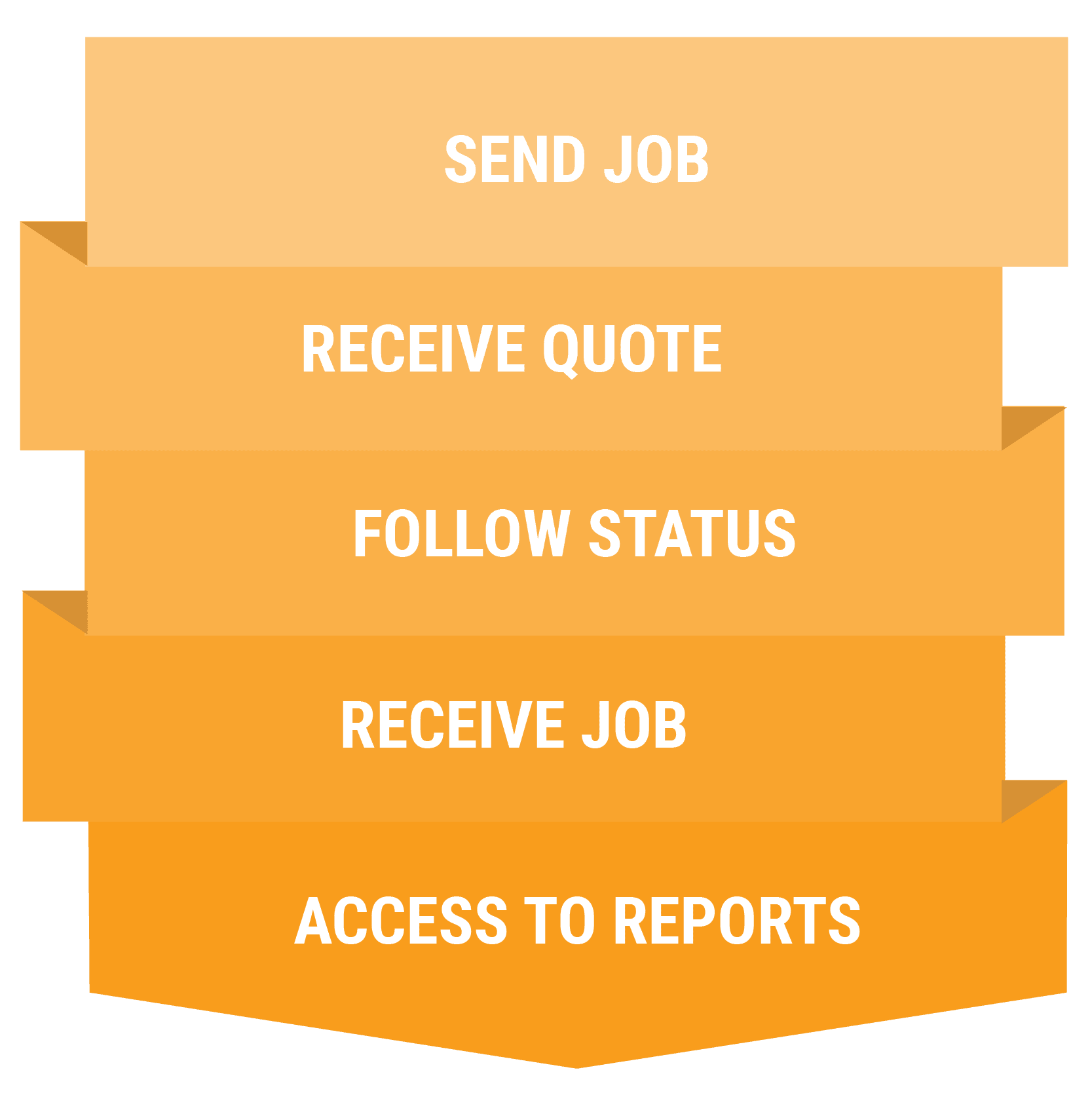 Good to know about our customer portal:
MAKE THE TRANSLATION PROCESS MORE EFFICIENT
With our online Translation Management System, we design and support the translation process from start to finish. It turns translation into a simple, manageable and cost-saving process for you and your company. All our translation tasks are automatically processed through the system, which also allows you to continuously monitor the process and stay up to speed.
Our TMS turns an otherwise highly complex and at times lengthy process into something simple, fast and smart. The system handles the overall translation process, from the receipt of the job, quote calculation and assignment of the job to a translator to proofreading and the delivery back to you, the customer.
Contact us for more information on how we can help you optimise your company translation process.
EVERYTHING HANDLED IN THE SAME PLACE
It may seem overwhelming when you have a text that needs to be translated into several different languages, perhaps with the added pressure of short deadlines. Our Translation Management System is designed to make it simple for you to manage your global translation processes. It allows you to work faster and more efficiently as everything is handled in a single place. This means that you can send your source texts and receive translations directly through the system, receive quotes, access helpful reports and monitor the status of your projects at all times.
The system is entirely online, which allows us to work with our customers on a shared platform, resulting in full transparency and efficient processes.
USER-ADAPTED WORKFLOW
We design and optimise the setup in our Translation Management System to suit your particular needs. For instance, you may always want translations to and from the same languages, or perhaps you would like us to integrate a specific workflow. With a customised setup that only needs to be configured once, it becomes possible to automate otherwise complex workflows, saving you a lot of time and effort.
Your dedicated project manager at AdHoc Translations will help you find the most appropriate setup for your needs. Contact us today for a chat about your needs.
FASTER DELIVERY OF YOUR TRANSLATIONS
A Translation Management System makes it possible to automate and streamline the overall translation process so that even very tight deadlines can be met. This is made possible due to the following features of our TMS:
The option to set up customer-specific workflows that only need to be configured once.
All jobs are managed via the same platform, eliminating the time spent on sending e-mails back and forth. You send your source texts and receive the translations via the system.
All the work behind the scenes at the translation agency, including calculating quotes, assigning the job to a translator, receiving the documents, invoice management, etc., is done more efficiently.
Our TMS improves efficiency for us and our customers.
ACCESS TO USEFUL REPORTS
Our TMS contains a comprehensive reporting module and statistics that allow you to monitor your company's translation projects consistently.
The reports show e.g. the total number of words translated in a defined period, language combinations used and average price per word, not to mention an overview of how much money you have saved thanks to our translation memory. This makes it easier for you to access the information you need and manage your budgets.
The reports can also be used in relation to your company's KPIs.
INTEGRATION WITH TRANSLATION TOOLS
Our TMS integrates our cloud-based translation tools. This means that all translation memories (TM) and term bases (TB) that are relevant to your specific job can be accessed anytime, anywhere.
This helps make translating your texts easier, quicker and more flexible for our translators.
CONTACT US FOR A FREE AND NON-BINDING QUOTE
Our latest survey showed a 98% customer satisfaction rate. Do you want to be one of them?
Click to fill out our form. Once received, we will call or e-mail you with a quote within 8 hours.
SmartDesk can help you keep track of your
translation projects and – outgoings across departments.