SEO Translation
Raise your company profile in your local markets
If the purpose of translating your website into other languages is to convert leads, attract new customers and create more revenue for your business, you should also include SEO considerations in the translation process. Our SEO translators and SEO experts are ready to help you raise your company's visibility in your local markets.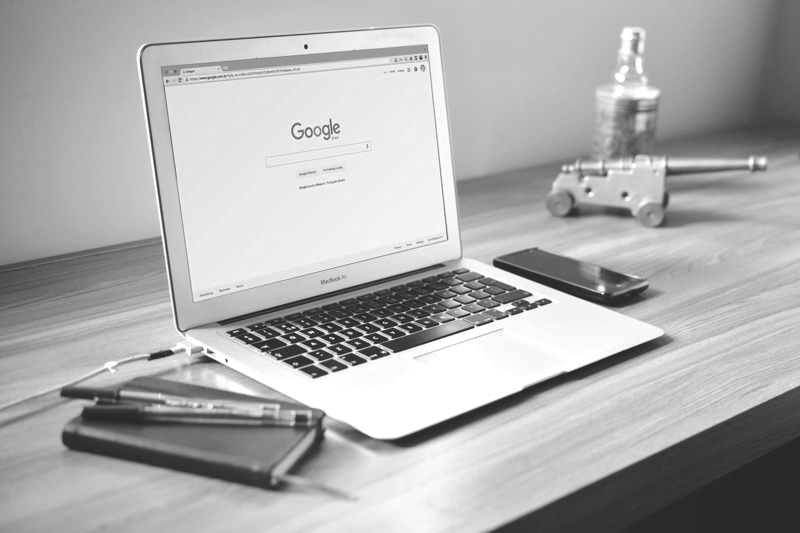 What is SEO translation?
Translation of your SEO texts involves the translation of your website texts to optimise visibility in local search engine results. This includes the use of specific keywords that are used and positioned strategically in the texts.
TOGETHER WE FIND THE BEST SOLUTION FOR TRANSLATION OF YOUR SEO TEXTS
AdHoc Translations plans the entire process relating to your text and offers to save you time and money with keyword optimisation of your translated texts from the start. The solution to meet your needs will depend on whether your website is already translated, whether you have prepared keyword lists, etc. Read below about the services you can choose from to meet your specific needs.
Keyword Translation
What is Keyword Translation?
Our skilled language specialists translate the keywords to the target languages.
What you get:
A direct translation of the keywords that you can use to perform keyword analysis and integrate into your texts.
Keyword Analysis
What is Keyword Analysis?
Our partner performs a keyword review of the translated lists and adapts them as needed.
What you get:
A list of keywords that are relevant for the local market so that you use the words that people actually use in searches.
Keyword
Implementation
What is Keyword Implementation?
The language specialists use the right keywords when translating your web texts or Google Ads, and integrate them into your existing translated texts.
(NOTE: Do not forget to translate your SEO title tags and meta descriptions).
What you get:
A translated web text or Google Ad using the right keywords.
Check of keyword
location and use
What is it?
An SEO expert will check whether the keywords are placed correctly, used enough, and used in the right places (on page or in the actual document).
What you get:
A keyword-optimise text regardless of language.
What is SEO, and what is SEO translation?
Essentially, SEO (Search Engine Optimisation) is about making your website visible in search engine results. You can read more about SEO in our blog post on the topic. https://www.adhoc-translations.com/seo-how-to-speak-the-language-of-search-engines-across-national-boundaries/
There are a myriad of factors that play a role in how visible your website is. However, in terms of SEO and translation, it makes sense to focus on the actual content of the website, including which keywords (also known as search queries) you have chosen, whether the keywords are included in your texts and headings and whether you have written meta descriptions and SEO titles (title tags).
In other words, SEO translation is not just a matter of translating your website and adapting it to linguistic and cultural contexts (i.e. localisation). It's also a matter of:
The definition of each keyword in the target language.
Implementing the keywords in the right context.
Translating/writing meta descriptions and SEO titles (title tags) so they fall within the required character count.
What you end up with is a keyword-friendly text, and even though that puts you on the right track, you still need to take some other factors into account to ensure you have a fully optimised page.
No matter what your needs are, we are ready to help you find the right solution to ensure the success of your business website in local markets.
How do you include SEO considerations in the process of translating your website?
It makes sense to translate your website into another language when working on improving its visibility in search engine results. Therefore, you should keep a SEO in mind even before you send your website texts to us for translation.
Here are some of the things we recommend you take into account:
Get a list of definitions for keywords in your source language, and then adapt those keywords to the local market(s).
Make sure to draw out the text or structure it in such a way that makes it possible to:

See which URL the text belongs to
Indicate which keyword(s) that are associated with that URL
Identify H1 headings
Remember to include meta descriptions and SEO titles (title tags)
Defining your keywords in the local language(s) requires more than simply translating them. Regardless of whether you choose to adapt the keywords to the local language(s) yourself or instead opt to let us help you with that, it's absolutely essential that these keywords have been defined before the website translation process begins. In the next section, you'll learn more about how our SEO experts can help you define your keywords.
SEO experts can help define the keywords for the local languages and markets
SEO texts are based on keywords, which is why it's a good idea to include a list of keywords along with the text(s) you need translated. If you do not have such a list for the source language, our SEO experts and partners can help you identify the right keywords and build one.
However, keywords should never be translated directly, as each target language should have its own unique list of keywords. The success criterion for a keyword in a given countries is based on search volume and competition. That's why we always recommend running a keyword analysis for each language and country. If you feel uncomfortable carrying out such an analysis yourself, our SEO experts and partners can help.
Using a variety of SEO tools, they carry out the keyword analyses for you and find out whether any of the keywords in the original language need to be changed or whether any additional keywords should be included in the list for the target language(s). Once the complete list of keywords in the target language is ready, we can begin translating the website's content.
Contact us if you would like us to help your business become more visible in search engine result pages in your local markets.
What SEO solutions do we provide?
Our SEO translators can help you translate and localise your website, resulting in a well-written text with a great sales pitch that performs well in the target market. When provided with a list of keywords, as well as an overview of which page titles (URLs) they are associated with, our SEO translators are also able to integrate the keywords into the text, headings, meta descriptions and in the right context in the body of the text whenever this is clearly indicated in the source file.
Our SEO experts can help you compile lists of keywords in the local languages or review lists you already have by carrying out keyword analyses and identifying the best possible keywords for you, based on how frequently people enter them in search engines. Our SEO experts can also help you check whether the keywords are placed and used correctly. This check is made after the translation.
What Google Ads solutions do we provide?
Are you using Google Ads for your home market, and would you like to set up ads in one of your other markets?
Our linguists can help you translate your ad texts and ensure they are appropriate for your target group. We can help you translate your ad texts regardless of whether you have already compiled a list of keywords in the target language or would prefer us to that for you.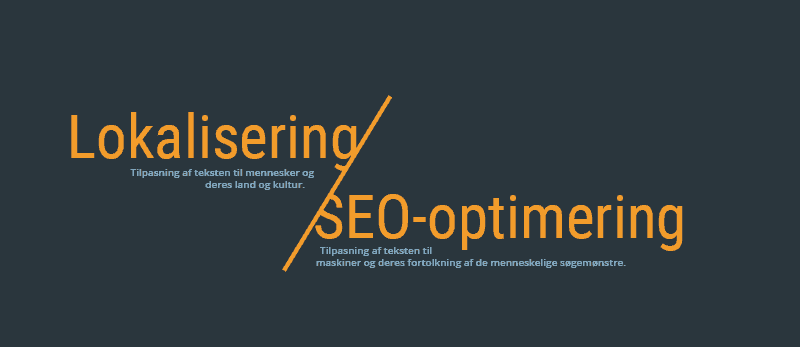 DRIVE SUCCESS IN YOUR LOCAL MARKETS WITH PERFECTLY LOCALISED AND SEO-OPTIMISED TEXTS. BUT WHY IS IT IMPORTANT AND WHAT IS THE DIFFERENCE?
Three good reasons for including keyword optimisation in the translation of your texts
1. You can get your texts online faster
When the translation and keyword optimisation are performed in the same workflow, you save time and the hassle of sending the text to multiple service providers.
2. You save money
It is a cheaper solution to have everything done by a supplier rather than also having to send the text to an expensive marketing agency.
3. You gain a competitive advantage
Keyword optimising your text in the local language from the start is essential for ensuring that customers can find you when searching for the service or product you offer.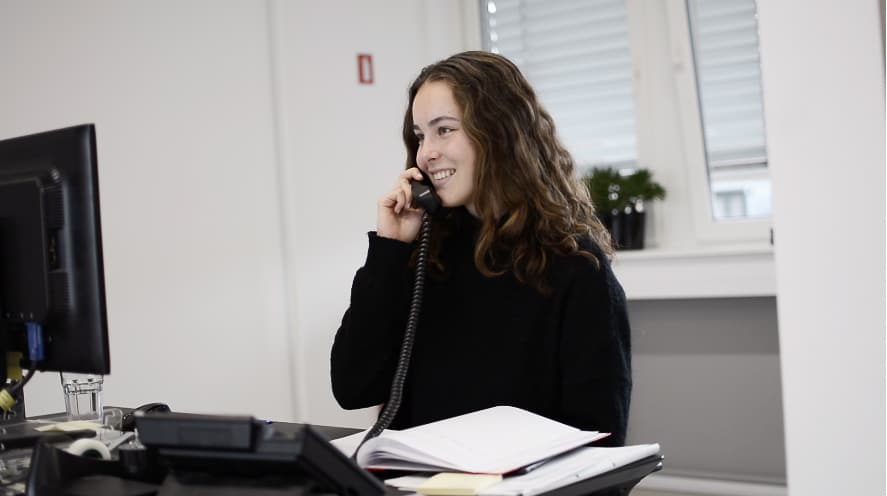 How you get started
Good communication with our customers is key to achieving the best results. That's why we appoint a dedicated project manager before the start of every translation job and ask focused questions about your needs to determine the optimum solution.
Contact us today so we can help you with quality translation of your SEO texts.