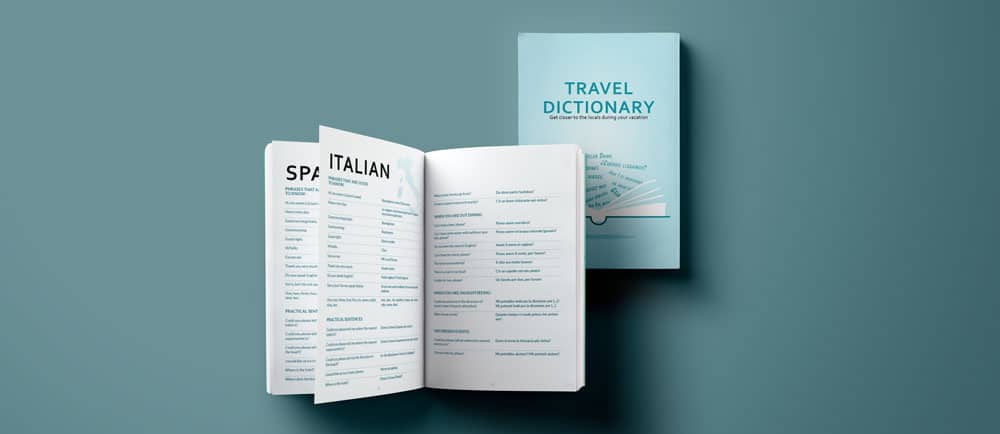 Travel dictionary – get closer to the locals during your vacation
Are you travelling to a country in Europe this summer? Most are able to make conversation in English, but some countries may expect you as a tourist to try to speak to the locals in their own language before you demonstrate your English skills.
AdHoc Translations wants to make it easy for you to get in contact with the locals on your next vacation. We have therefore made a travel dictionary for the most popular destinations in Europe: Spain, Greece, Italy, Germany and France.
We have selected the sentences based on the phrases that are good to know when you travel in a foreign country. To make it easy for you, we have divided the sentences into categories based on when they should be used.
We hope that our travel dictionary will be useful on your vacation. Safe travels!