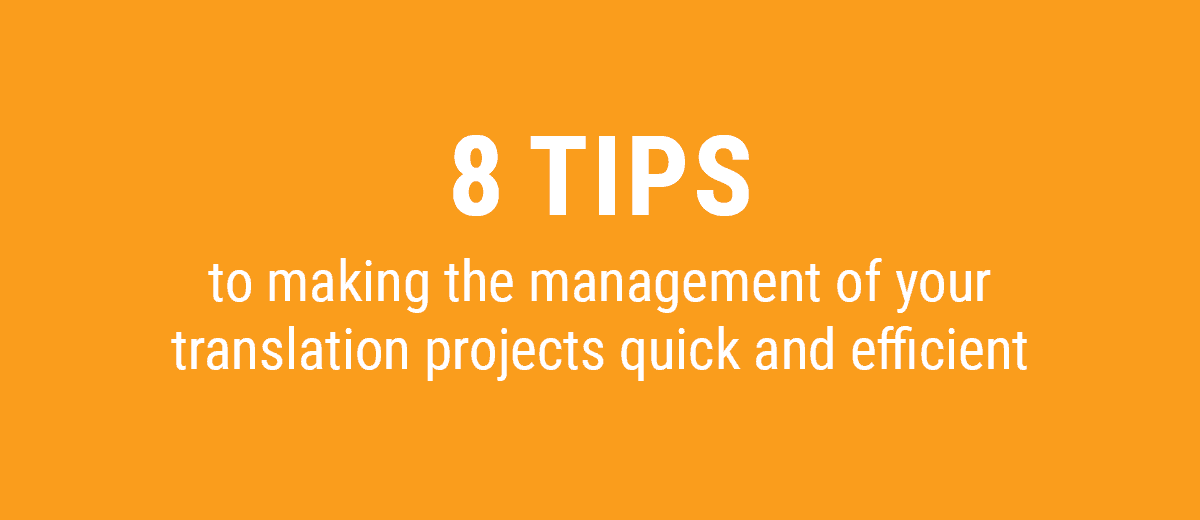 Avoid unnecessary frustration and worry when you have your texts translated. Read these 8 tips which will undoubtedly make it easier and faster for you to manage your translation projects.
Have you ever been in a situation where a text should ideally have been translated yesterday?
Most of us probably have, and that makes it even more frustrating to end up in the same situation over and over again. It puts unnecessary stress on all parties involved, and ultimately, it may have a negative impact on the final product.
Therefore, it is a good idea if, together with your translation agency, you prepare yourself as much as possible for such situations which will inevitably occur again and again.
In most cases, the problem occurs because at some point in the planning, you have forgotten that the text also has to be translated. But wouldn't the problem then be solved, if we always remember to include it in the planning phase?
That would indeed be great, and obviously it would help a lot if we become better at including it in the time schedule. However, it does not solve the entire problem because we cannot always plan everything as the need is often unforeseen.
Below you can read 8 tips to how you can best prepare for such situations together with your translation agency. Those tips will make it much simpler and more efficient for you to manage your translation projects and the quality of the product will undoubtedly also be better.
Call your contact person to find the best solution for your tasks and your business. You have to have peace of mind when you send your texts for translation – also in urgent cases.
8 tips to making the management of your translation projects quick and efficient
1. Use an order portal when you order translation
 Your translation agency offers you to use an online order platform when you order and receive a translation.
There are several reasons why this is a good idea. You do not have to worry about whether the attached file is too large and whether you have remembered to include all information. Moreover, you can be sure that your task will be handled by a project manager even though your dedicated project manager is away attending a seminar or on holiday.
An order platform allows you to follow the status of all of your – and possibly also other department's – translation projects so you are always in control. You will also have access to an archive of previous translations so you do not have to look through old e-mails and ask your colleagues.
An order platform makes it easier and clearer for you to manage your translation projects. This way, you can spend time on other important tasks.
2. Have a customised workflow in the order portal
When your translation agency sets up a workflow in the order portal which is customised to the needs of your business, it becomes faster for you to order translation as most information will already be included.
This could, for instance, be information about language combinations, about the workflow, which should perhaps always include extra proofreading, about specific requirements for invoicing, etc. With a customised workflow, you do not have to provide such information every time as it is already in the system.
3. Have a dedicated project manager
With a dedicated project manager, you always know who to contact if you have any questions, want to follow up on a project or if you have an urgent job.
The dedicated project manager will also know the specific needs and requirements of your company and be aware if anything special has to be taken into account.
Your project manager will also make suggestions on a regular basis for how to make the solving of your tasks more efficient and optimal so that your work becomes easier.
4. Have a dedicated team of translators
It is a good idea to have a dedicated team of translators if you have many projects in the same language combinations.
Your dedicated team of translators will become experts in your company's terminology and language. This means that you have to spend less time on the subsequent proofreading and that your translated text will be delivered to you faster.
AdHoc Translations allows you to help pick the team so that you have the team of translators that best matches your company. We hand pick the team based on strict quality requirements and select translators who know your industry and specialise in translating the relevant type of texts – because there is a big difference between translating technical texts, legal texts or  marketing texts.
5. Give access to brand and style guides
If your company has brand and style guides, please include them when you send your text for translation. Then you do not have to make unnecessary changes to the translated text afterwards.
All companies have their own specific guidelines and requirements for terminology and language, and if the translators are to get it right, they need to know them.
As a regular customer with AdHoc Translations, you only have to send them the first time. Then we will link them to your customer-specific workflow.
If your company does not already have such guidelines, your translation agency can undoubtedly help you create them.
6. Give access to term lists and other reference material
All companies use terminology which is specific to their company and industry. The more specialised your company is, the higher requirements you will often have for specific terms.
Again, you will have a better end product and need to spend less time on changing the text afterwards if you have given the translators access to your company-specific terminology or other relevant reference material from the start.
If you only need help managing your company's terminology, your translation agency can help you. It can either help you structure your existing term lists or build term bases from scratch by extracting them from existing texts.
7. Use templates when you brief your translation agency
When you use a template to brief your translation agency about the project, it is much faster to get the project started as the project manager will already have all necessary information.
A good briefing also allows the project manager to pass on the right instructions to the translators, so that you will receive a translation that meets your expectations and suits the purpose.
You can get inspiration for what information the template should include, or you can download a complete template from this blogpost.
8. Integrate your systems
When you handle your texts in different systems (CMS, DMS, etc.), it can be very time-consuming to extract texts for translation from the system and integrate them again when they have been translated.
In that case, a solution that saves much time and many resources could be to make a simple integration between your system and the translation system of your translation agency. That way, you do not have to copy-paste text, handle difficult file formats or keep track of lots of different files back and forth.
You can read more about AdHoc Translations' integrations here.
Contact your translation agency if you want to make it easier and faster to manage your translation projects. Together, you can go through the processes and find out what could make your work easier.
It is all about having peace of mind when you send a project to your translation agency.
​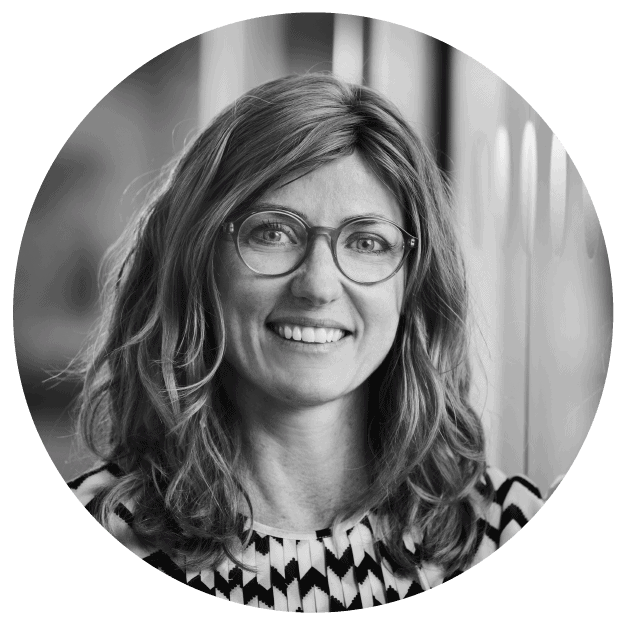 Written by
PERNILLE MALLING FREDERIKSEN
Head of Global Communications & Marketing