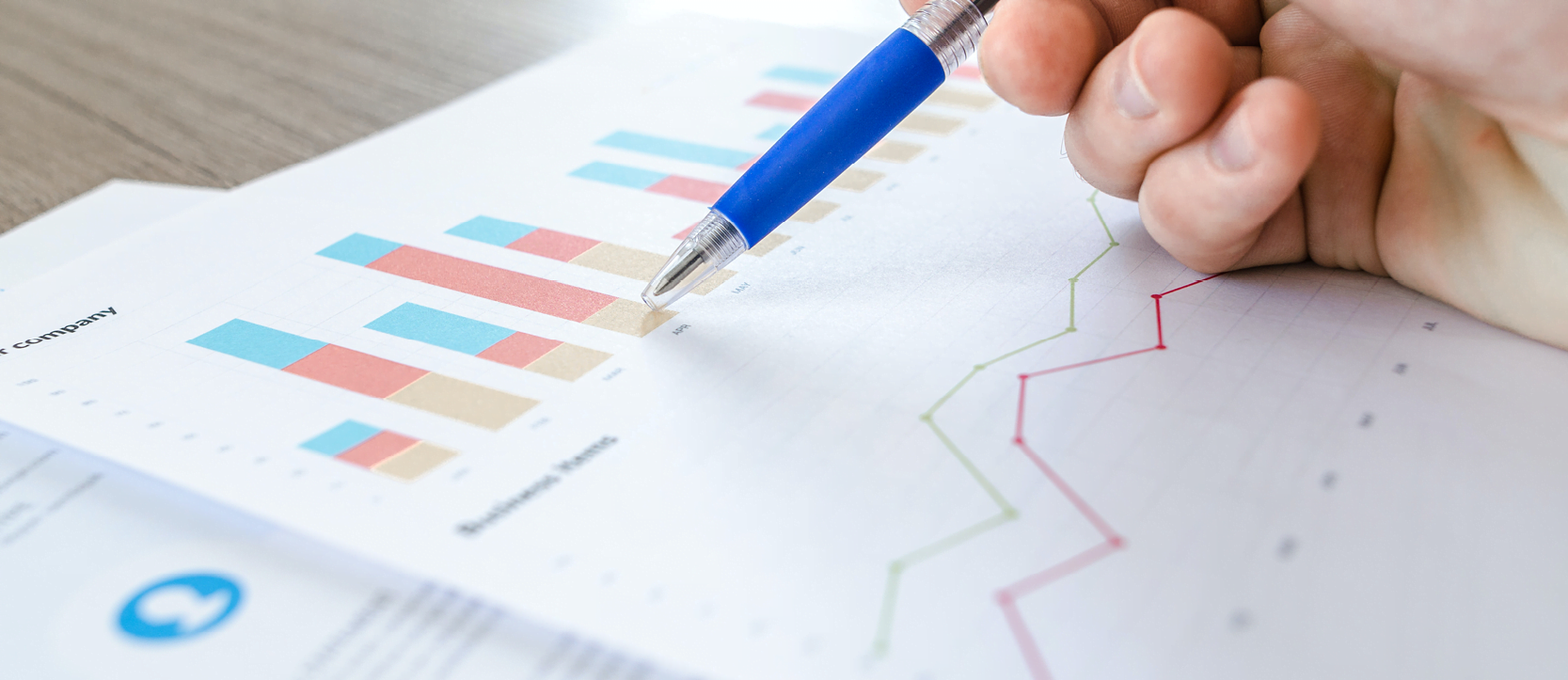 HOW TO CREATE THE BEST ANNUAL REPORT – FOR ALL LANGUAGES!
The annual report underpins a company's corporate image and serves as one of its most important marketing and communications documents. This is not least due to the fact that the target group of the report includes people who generally have considerable influence in the company and on its future, such as board members, investors, senior executives and the media. That's why it's important that your annual report reads as an extremely professional, well-written document with a clear message, regardless of who reads it or in what language.
Because this document is so important, all the involved parties – the ones writing it as well as those translating it – should make it a top priority to catch any errors or ambiguities that may slip into the final, published versions. In the following, you can get a few pointers on things you should take into account and which can help ensure that you end up with the best possible annual report – and translations of it – for your company.
WHAT TO TAKE INTO ACCOUNT WHEN PREPARING AND TRANSLATING YOUR ANNUAL REPORT:
1. ENSURE YOU HAVE A GOOD STARTING TEXT
Aside from being a key communication tool – both internally and externally – the annual report is one of the most laborious documents and design products that the company's communications team is in charge of putting together. It requires overview, time and planning to end up with a good product that presents the information clearly and creates a strong message.
If you speed through the steps to put together an annual report, you run the risk of ending up with a poor end result. That's why it's generally recommended to start 3-4 months before the publishing date. This gives you enough time to prepare an annual report that your target audience wants to read and which creates a good impression of your company. In the planning phase, it's often also a good idea to set aside some time for an additional proofreading and review of the document before sending it off for translation.
2. TRANSLATE THE REPORT SO IT CAN BE READ BY KEY STAKEHOLDERS
English is generally accepted as the business language of the financial sector, as most financial markets operate in English. However, that doesn't mean that people exclusively communicate in English in every market. Other languages, such as Spanish, are increasingly gaining prominence in certain markets and fields. That's why it's not always sufficient to only publish an English version of your annual report.
Many listed companies want to publish their annual reports in the languages spoken in the markets in which the companies operate. This is partly out of consideration for the companies' owners, shareholders and investors, and partly to be able to attract new investors or reach out to other international stakeholders. That's why you should consider from the very start which languages the annual report should be translated into and factor in the time for that in your schedule.
3. CHOOSE A PROFESSIONAL TRANSLATOR WHO SPECIALISES IN FINANCIAL TRANSLATION
As we touched on earlier, the annual report is one of your company's most important documents. That's why you should make sure to choose accomplished and professional translators for the task of translating it, ensuring that you end up with a report that reads just as well in the translated language(s).
When you contact your translation agency, they will make sure to select the perfect team of translators for your assignment. As a rule, the agency selects translators with in-depth knowledge of the financial sector and who are familiar with the terminology, jargon and relevant rules, requirements and standards that apply to the sector. At AdHoc Translations we also guarantee that all our translators have at least 5 years' experience translating annual reports. In other words, our translators have a solid track record of delivering professional translations and know exactly what to consider when translating an annual report.
4. STATE WHICH MARKETS THE ANNUAL REPORT WILL BE PUBLISHED IN TO ENSURE THAT FIGURES AND VALUES ARE WRITTEN CORRECTLY
Everyone knows that it's important to use the correct terminology when translating a financial text into another language, but many people forget to consider whether figures and values also need to be adapted to the target language. This can end up being a big mistake, as the way in which figures and values are written can vary considerable from one language to the next. If they are incorrectly written in the target language, there may be serious unintended consequences.
Especially the rules for writing numbers and values can cause confusion, as they differ from country to country. For example, a number such as 'one thousand' can be written as '1000', '1,000', '1 000' or '1.000' depending on the language. One of the differences between an inexperienced translator and a professional one is that the latter takes such subtle differences between national contexts into account.
You might think one solution to bypassing this pitfall would be to publish your figures in letters rather than numerals. Unfortunately, even the name for the same figure can look the same, but mean something entirely different in another language or country. For example, large-number naming systems differ around the world. The word 'billion' now means 1,000,000,000 (a thousand millions) in both British and American English, but used to mean 1,000,000,000,000 (a million millions) in British English, until 1974, when the UK switched from the so-called long scale system to the short scale system. Some countries still use the long-scale system, and a handful even use a mix of both systems!
Confused? Your translator will be too if all you tell them is which language(s) you want the annual report translated into. You should also remember to note which markets the annual report will be published for. You may want to create an English version of the annual report for the British market as well as another English version for the American market, and so forth.
5. INCLUDE EXPLANATIONS FOR ABBREVIATIONS AND SPECIFIC TERMS USED BY YOUR COMPANY
Even though the translator may be used to translating financial texts and annual reports, almost every company has terminology that has either been developed internally or taken on its own meaning within the company. That's why we recommend that you include any term lists or glossaries you might have when sending your text off to be translated. This helps ensure that your company's specific terminology and abbreviations are used and translated correctly.
There's also a clear advantage to using the same translator for your translations, as this allows him/her to gain an in-depth familiarity with your company and its communication style and tone. Also, your translations will always be saved in your company-specific 'translation memory' in our translation system. In that way, translators can recycle previous translations and search through the translation memory as well as any associated term bases, resulting in consistently high-quality translations.
6. NOTIFY THE AGENCY WELL IN ADVANCE
Speed and the ability to deliver quickly is a key factor for companies that need their annual reports translated. This requires a partner that's ready to prioritise the assignment and start on it as soon as they receive it. To help things along, it's always a good idea to notify your translation agency well in advance so they know when they should expect the assignment. This allows the agency to book the regular team of translators in advance and thereby ensure that you get the same consistently high-quality translation every time.
For 30 years, AdHoc Translations has helped countless clients translate their financial and accounting texts, from annual reports (including financial statements, profit and loss statements, balance sheets, management's reviews and management's statements) to auditor's reports, stock exchange announcements as well as financial reports and market analyses. Contact us if you would be interested in hearing more or if you would like a non-binding quote for your assignment.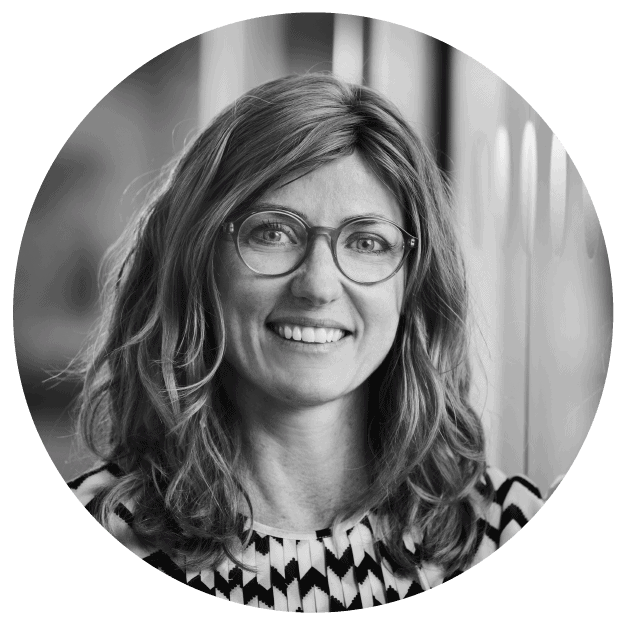 Written by
PERNILLE MALLING FREDERIKSEN
Head of Global Communications & Marketing