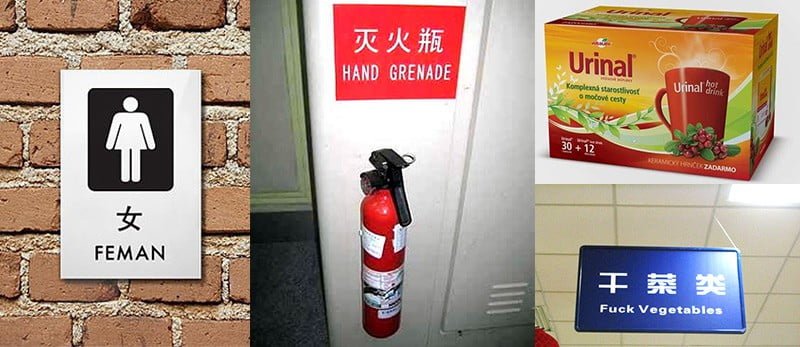 Don't let your slogans get lost in translation
We have all encountered wrong translations that have made us smile or shake our head. Social media brim with hilarious examples of translations gone wrong.
While many of these wrong translations are completely harmless, it may have severe consequences if they appear in company communication. It may affect the company image and bottom line negatively.
Imagine the consequences if your company's slogans and advertising campaigns are as poorly translated as when Pepsi's slogan 'Come alive with Pepsi' was translated into Chinese and suddenly said 'Pepsi brings your ancestors back from the dead'. Or when McDonald's launched their Big Mac in France and called it 'Gros Mec', meaning 'Big Pimp'.
Besides such wrong translations affecting sales, they can also damage your brand. People will forever remember the 'funny' translation, and a rebranding with a new slogan can be a costly affair.
Why do these wrong translations occur?
Many people are unable to grasp the importance of choosing a professional translator to translate their company's communication materials.  Indeed, it is not uncommon to hear statements like:
"Tina from sales used to live in Spain, get her to translate it!"
"Google Translate it!"
"We don't need to translate the text, everyone speaks English nowadays!"
"Take the quickest and cheapest solution and don't spend any more time on it. We were supposed to launch yesterday"
"How hard can it be to translate? We'll handle it inhouse!".
In some situations, these solutions are quite ok. However, it depends on the situation and the purpose of the text.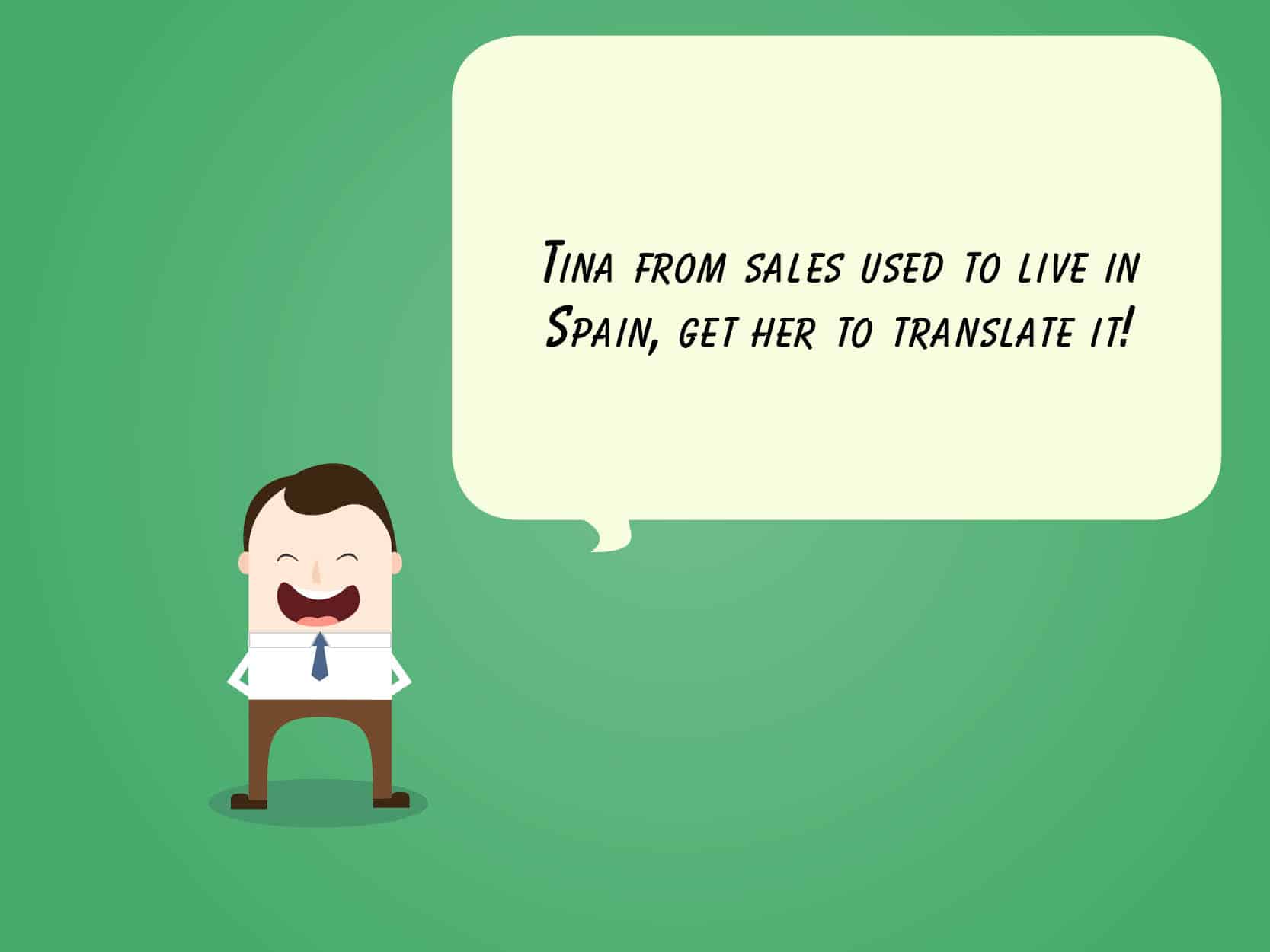 Why shouldn't I let Tina from sales translate my marketing campaigns?
Being good at football does not automatically make you a player suited for the national team. The same goes for language skills. Being able to speak several languages does not automatically make you a translator. Even if you are fluent in a language, you are not necessarily good at translating linguistic nuances to other languages and adapting the language to a cultural context. So what at first may appear as money saved may ultimately turn out to be money lost.
However, if you choose a professional translator who is used to translating marketing texts, you get a person who knows what it takes to make your text work. The language must be correct and articulate, but also take the cultural context and target group into account. A professional translator knows what aspects he/she needs to consider and knows how to find the best solution when a word has many different meanings. 
Besides an academic degree, professional translators have several years of experience translating different text types for different industries. This gives them a solid ballast. Many also specialise in a specific type of translation, e.g. translation of marketing texts. Do you need help finding the right translator for your text? Click here!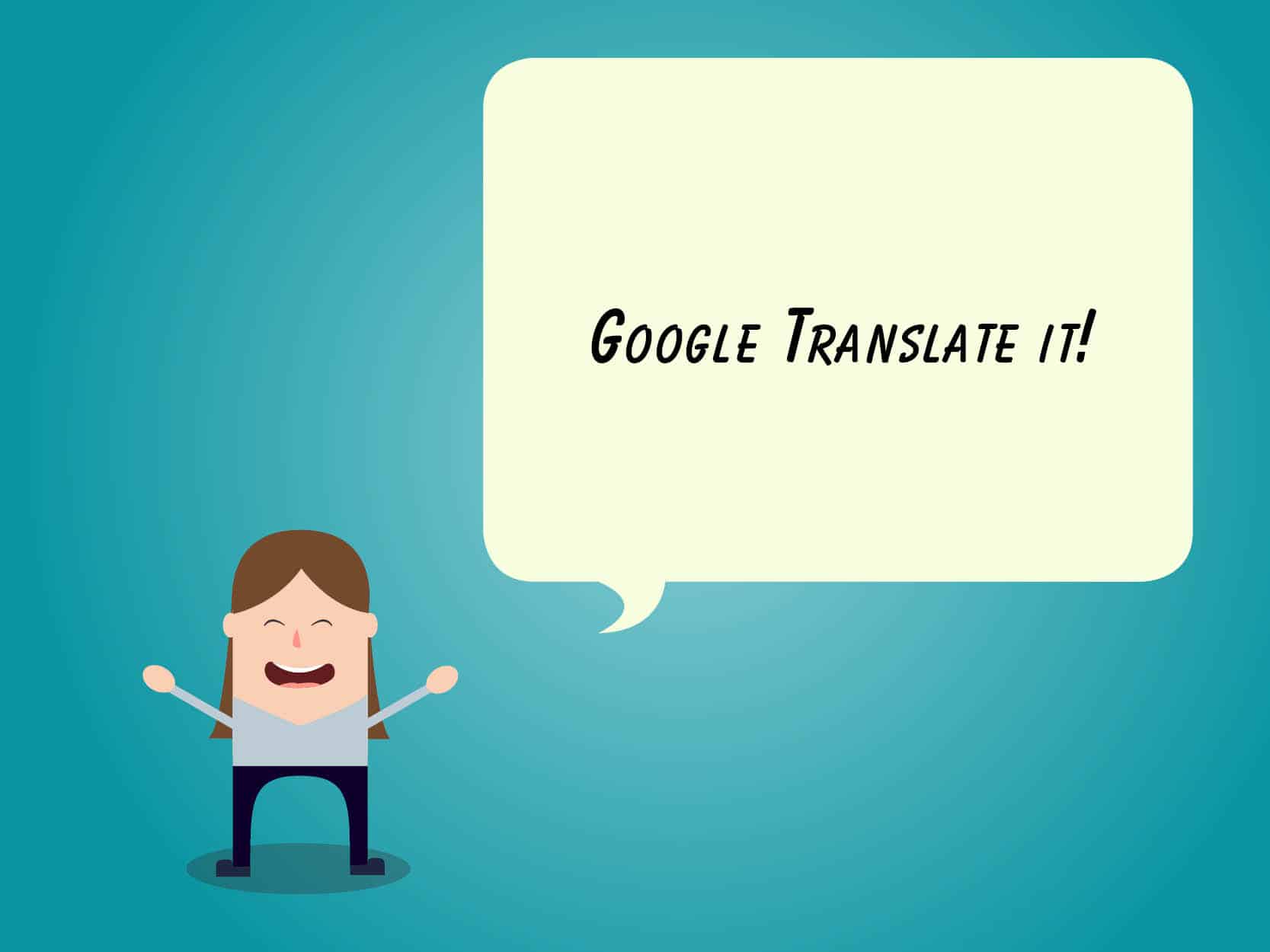 Why shouldn't I use Google Translate and other free online translation tools to translate my slogans?
The short answer is: "because the quality is too bad".  But why is that the case, now that machine translation is getting better?
Quality has taken a giant leap since the use of neural machine translation in more and more language pairs. However, getting the computer to perceive language nuances, word plays, irony or slang is still a challenge. And the computer is unable to factor in cultural differences or apply customer instructions on context and message. That is why machine translation is not suited for translation of marketing texts and slogans.
Another issue altogether is the requirements for confidentiality. When you choose to upload your text to e.g. Google Translate, they become Google's property and thus accessible to everyone. When your translation agency offers you a machine translation solution, it is a secure solution suitable for translation of certain text types that require a very literal translation. Read this blog post if you want to learn more about this subject. In any case, machine translation will always require that a language specialist post-edits the text.
In some cases, it makes perfect sense to use machine translation. Google Translate is great if you need to get a quick understanding of a text that does not contain confidential information. It can also be used for private purposes if you need to understand a sentence or short text without it needing to be too accurate.
Another interesting development has been that the need for professional translators has increased in line with the accessibility of more and better online translation tools. Google Translate has helped open the doors to global markets. This has made users understand the importance of translation and realise that they need quality translations made by professionals. Machine translation is a growing industry, but is unlikely to eliminate the need for skilled, human translators.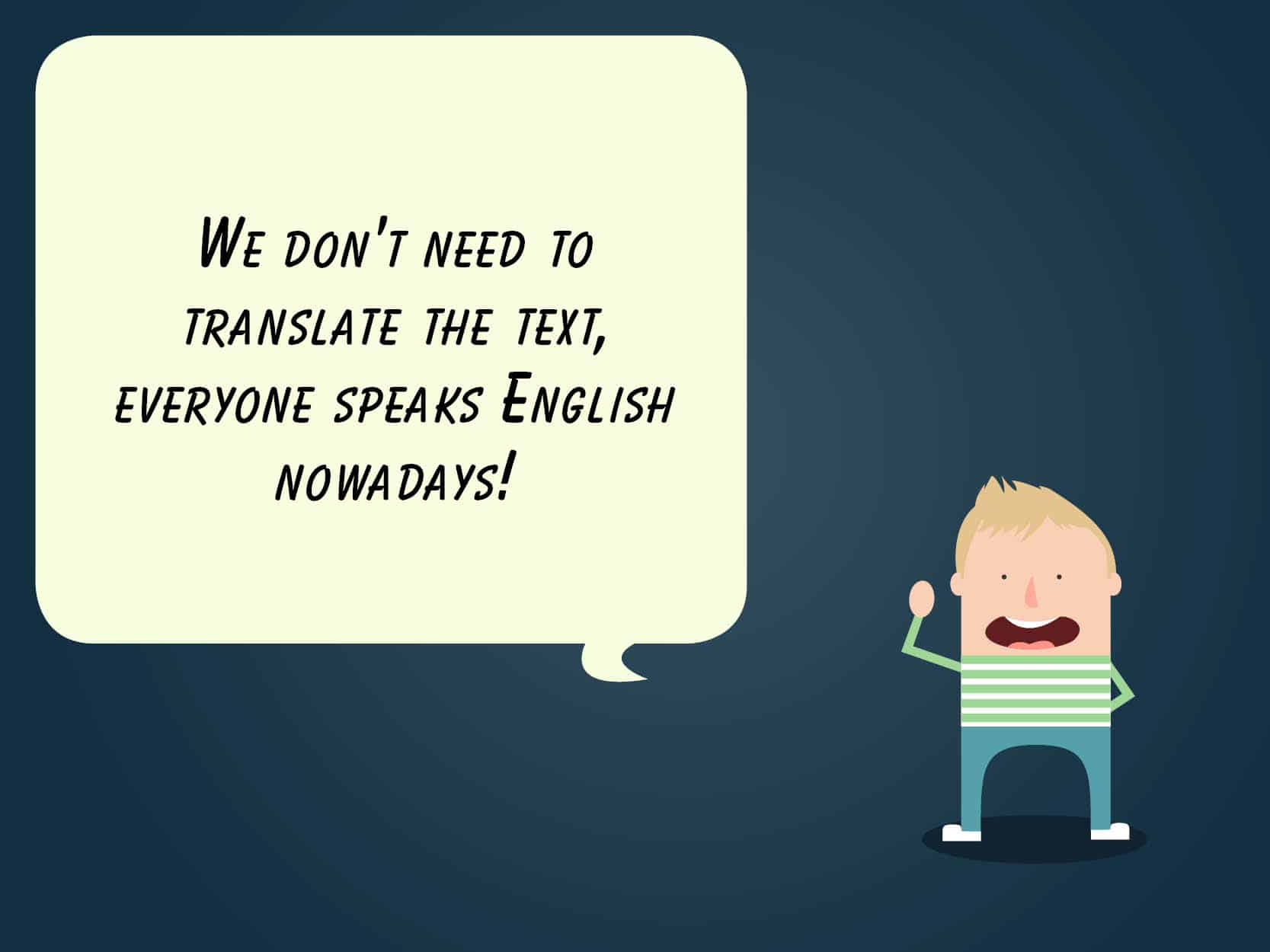 Why translate the text if the reader understands English anyway?
The fact that more and more people speak English has had an influence on globalisation and made it easier to travel and communicate with others. Yet, despite the fact that more people speak and understand English, still only 17% of the world's population have English as their mother tongue. Regardless of whether English is your mother tongue, there will always be words and nuances in the language that will be perceived differently in different countries. A word is not necessarily perceived in the same way in Kenya and the US. If you choose slogans or advertising texts in English, you will still need to consider local and cultural differences that require adaptation of the texts to the individual country.
English, which is the most widespread lingua franca in the world, is used as the working language in the financial and pharmaceutical industries and by engineers. This means that many master English at a high level, but it does not mean that they are able to 'feel' and understand language nuances down to the last detail. When communication only takes place in English, the message or point may therefore be perceived very differently than you intended.
Numerous studies have shown the importance of communicating in the local language when you want to sell something. It has been proven that people are more inclined to buy products and services if they can read about them in their own language. So no translation is often synonymous with lack of sales. That is why most businesses choose a professional translation agency for translating marketing texts. It would be too expensive not to!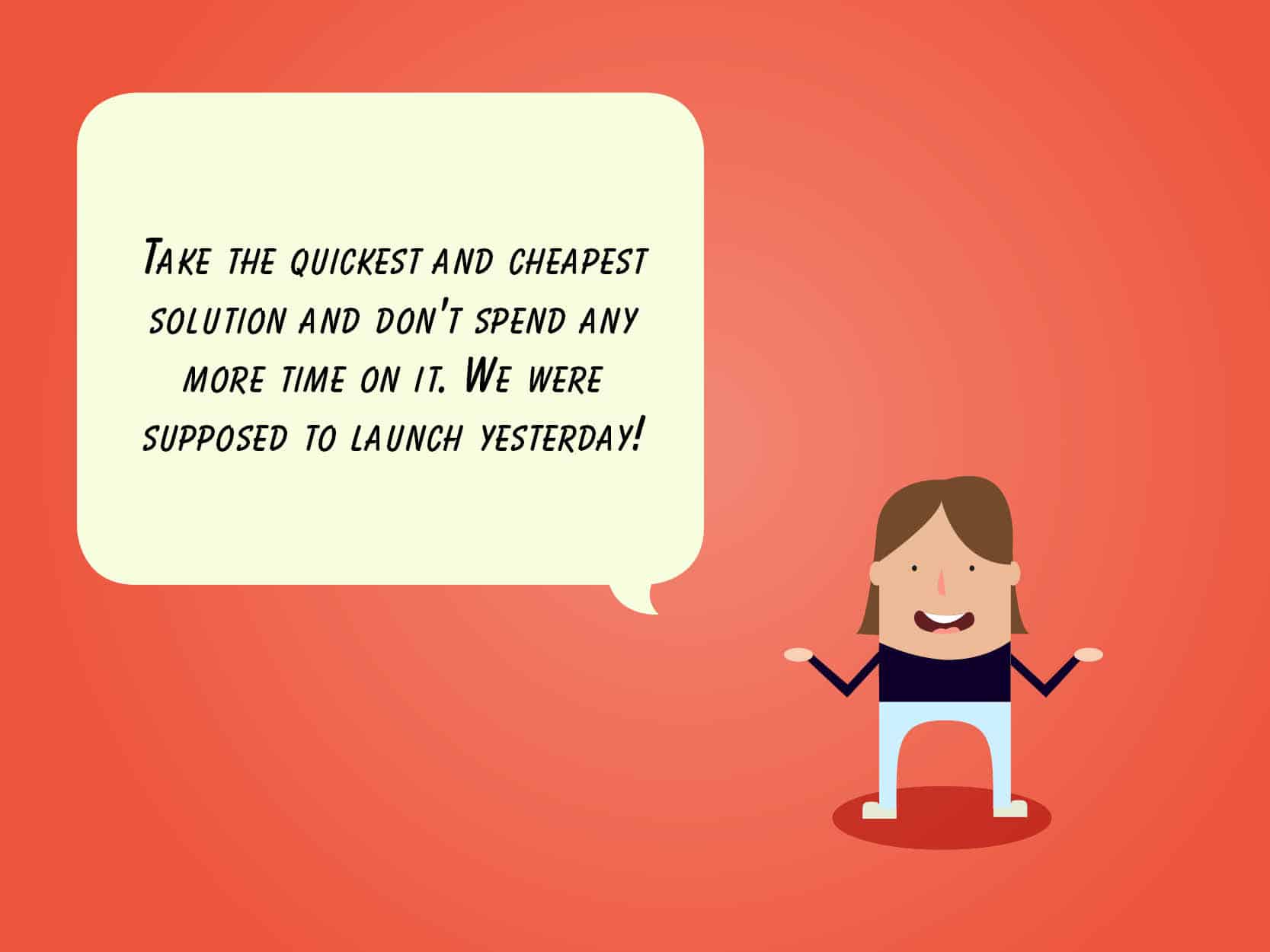 Why should I spend time on finding a translation agency? Can't I just choose the first and cheapest I find?
As the need for translation increases, new providers emerge in the market for language and translation services that do not fully understand what it takes to make quality translations.
So your time is well spent on finding the right match for your job. Who is the perfect match for you depends on your wishes and expectations in terms of e.g. price, delivery, quality, service, etc. Before engaging in a dialogue with different translation agencies, it would be wise to consider your wishes, requirements and expectations for the cooperation and the end product.
If you are in the process of choosing a translation agency, you can use these 9 specific and good tips for making the right choice. 
Whey you manage to find the perfect partner, you should be aware that it will still require a close dialogue to reach the best result. Many underestimate the importance of briefing the translation agency properly from the start. If you fail to do so, you risk getting a product in return that does not meet your expectations and having to ping-pong texts back and forth, which will delay your process.
So being in a rush when ordering translation will not always turn out to your benefit. If you choose to use the form you can download from this article on how to best brief your translation agency, you are sure to include all the important information from the start. Do you have other specific requirements, instructions and explanations that the translators may benefit from knowing to be able to translate your message accurately? Send them to your translation partner. Ultimately, it helps ensure that you get the best quality marketing texts.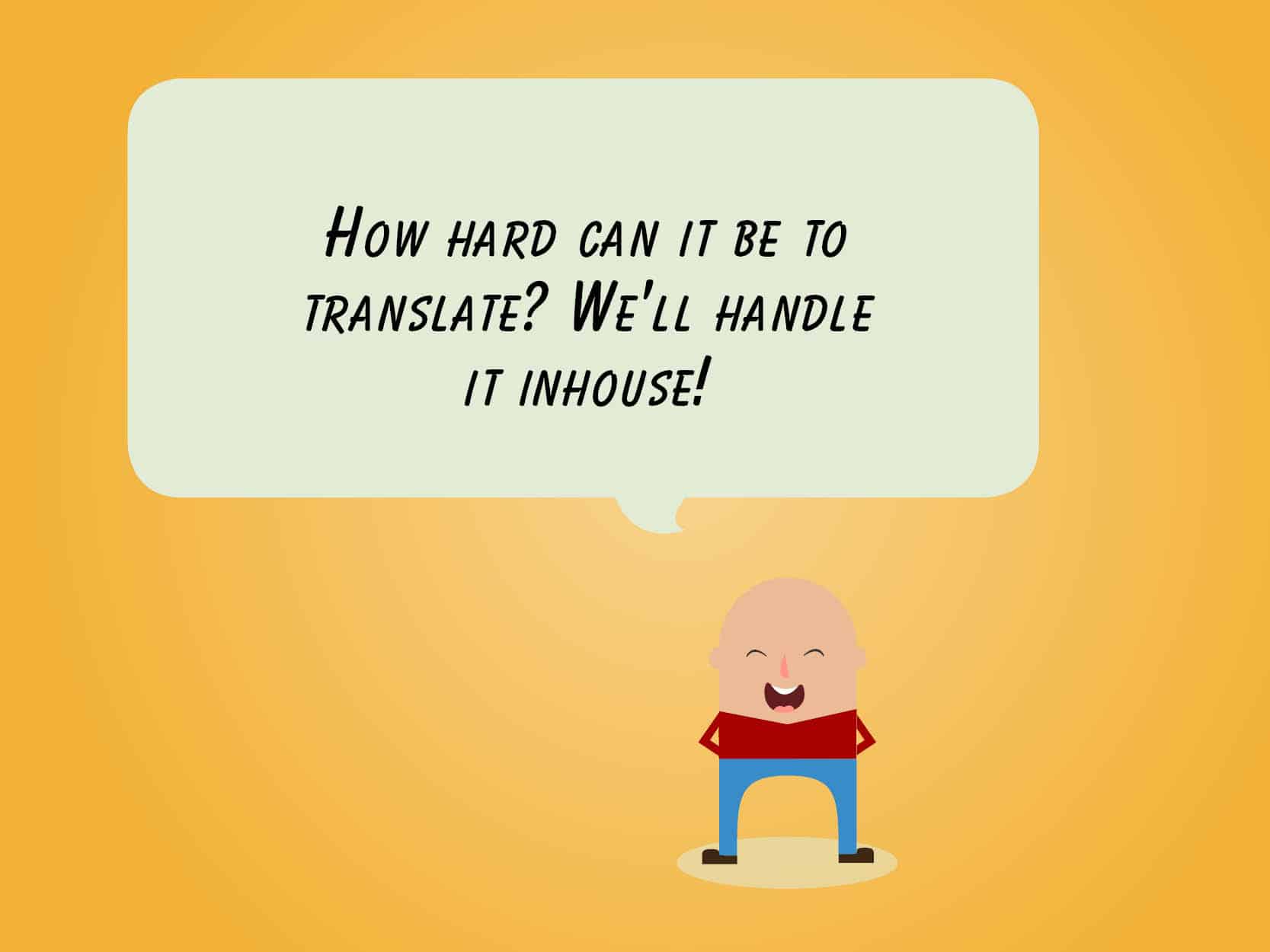 How hard can it be?
Making a good translation is actually not an easy feat. It is more than translating word for word. Professional translators are trained to take account of all the factors needed to make a translation work. A skilled translator knows the intended target group and is aware of:
Text type
Cultural context
Language nuances and various values attached to words
Proverbs and word plays
Language trends
False friends (word pairs that in two languages resemble each other in either pronunciation or spelling but have different meanings)
Industry-specific terminology and special requirements
Depending on the text type, the translator will also know whether the text should be translated literally. That is usually the case with legal tests, while it would be the wrong strategy for a marketing text.
Ultimately, it is about always formulating and adapting the text so that it is fluent and articulate and works optimally in a given cultural context.
So the conclusion is that when it comes to translating communication where something is at stake such as brand image, earnings, etc. quick-fix solutions may prove troublesome and expensive. There is nothing gained by compromising. Contact us if you would be interested in hearing more or if you would like a non-binding quote for your assignment.