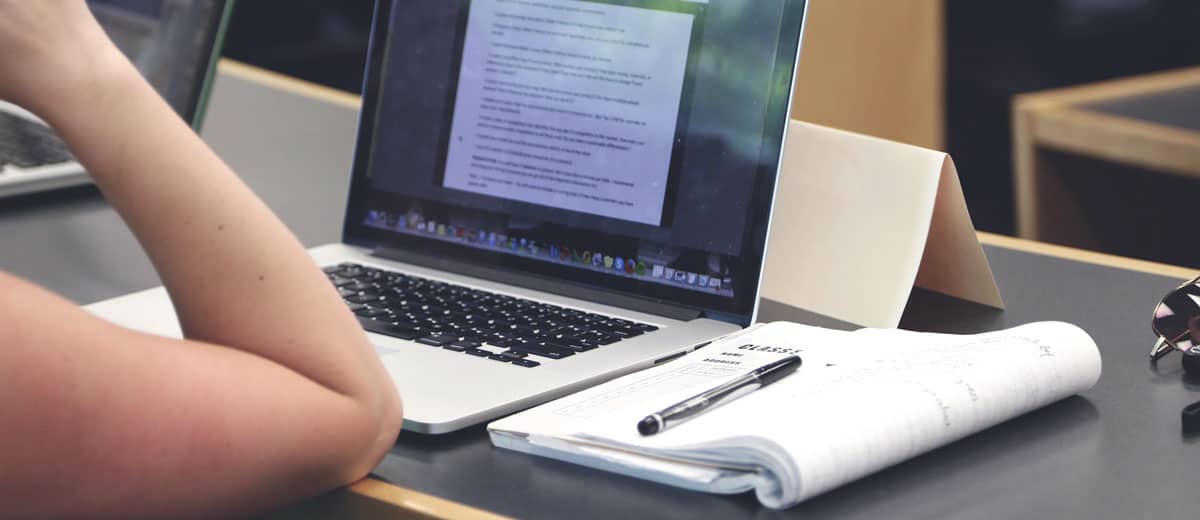 TRANSLATING E-LEARNING – HOW TO AVOID BREAKING YOUR BUDGETS
In 2017, the e-learning industry turned over nearly USD 182 billion, and the turnover is expected to reach 240 billion in 2023 (https://elearningindustry.com/online-learning-statistics-and-trends). This is a global industry experiencing tremendous growth, moving learning from the classroom into the modern online world.
The advantages of e-learning are plentiful, meaning that it is used extensively by teaching institutions and global companies alike. For companies, the use of e-learning is frequently a strategic decision, intended to support the company brand and contribute to the training and introduction of employees. Choosing to use e-learning allows you to reach a wider audience and to ensure that employee training and introduction is uniform and more flexible, as people will be able to take the modules as and when they want to – and it is also far cheaper than classroom teaching.
People learn better in their own language, and the chance of getting through with your message is therefore much better if you translate to the local language. It is, therefore, rarely a good idea to only translate your e-learning content into English.
That is why it is a good idea already at the design stage of your e-learning to take certain measures to make it easier, quicker, and cheaper to translate your materials. If you follow the advice below, you will be well on your way.
HOW TO REDUCE COSTS AND ENSURE SHORTER TIME-TO-MARKET FOR YOUR E-LEARNING
Translating e-learning content can turn out to be an expensive and unnecessarily time-consuming process if the necessary measures have not been taken from the beginning. It is therefore a good idea to consider the translation issue when you design and author your e-learning modules.
WHAT YOU SHOULD CONSIDER:
– DEFINE WHICH CONTENT NEEDS TRANSLATING:
Your e-learning modules frequently consist not only of text, but also images, graphics, video, etc. If you need to translate text in images, narration for videos, etc., you should make a note of this, as often only the text will be included if you export the contents. And perhaps you also need to translate the LMS system user interface. If you make sure to include everything from the beginning, this will save you a lot of time and bother at the other end.
– MAKE SURE THAT THE CONTENT IS SUITABLE FOR TRANSLATION:
If you ensure that the e-learning content is suitable for translation at the authoring stage, this will make the process easier and cheaper. You also do not risk that your message is "lost in translation" as a result of cultural differences or other reasons.
Your content is best suited for translation when you:
Make it culturally neutral so that it is suitable for all markets and you do not have to localise it for individual markets.
Use consistent terminology. This makes the translation process faster and gives better quality. For this reason, you should make sure to include glossaries, term bases, or other guidelines for the use of terminology, style, and tone.
Exclude text in images. Text in images requires post-editing as a translation step. If you wish to save time and money, it is therefore a good idea to exclude text in images.
Create scripts for your videos. If you use video requiring narration or subtitling, it will be far quicker and cheaper if you include a script. That way, the video will not have to be transcribed, which is more expensive and takes longer.
– REDUCE THE AMOUNT OF TEXT:
If your e-learning needs to be translated to, say 20 languages, even a small reduction of the word count can be easily detected on the bottom line.
You can reduce the content by:
Using illustrations rather than text. This may even make it easier for many to understand, as long as the illustration is instructive. Many of us are visually minded and will understand a drawing better than a written explanation. So you should consider how it may make sense to use illustrations in your communication.
Use videos that work without text or narration. When you conceive and produce your videos, it is often a good idea to consider early on whether it is possible to create a video that will work just as well without text or narration. This could reduce costs considerably.
Avoid all superfluous text or individual words which can be removed without affecting the concept or the message. It is a good idea to make the text short and succinct, which will also usually help make your text easier to read and understand and make your message clearer.
– DESIGN CONTENTS TO AVOID UNNECESSARY POST-EDITING:
There are large differences in the space requirements for different languages. When, for example, an English text is translated into Germany, it requires a good deal more space, and when translating into languages such as Chinese, Japanese, or Arabic there has to be room for these characters to take up more space than the Latin alphabet.
How to design contents to leave space for the translation:
Keep the amount of text on each screen image to a minimum so that the text can take up more space when translated into other languages.
Leave sufficient room in menus and page formatting (the user interface) to allow for longer texts after translation without affecting formatting, design, and layout.
Videos must include sufficient time between screen images to allow for longer narrative elements. Consider using subtitles instead – but this would also include specific guidelines for character limitations per subtitle and on-screen display times.
Use a font that is easy to read and leave sufficient white space to allow room for other characters used in languages such as Chinese, Japanese, and Arabic.
– INTEGRATE THE LMS SYSTEM WITH A TRANSLATION TOOL:
Order translation directly from your LMS system by integrating it with the translation agency's translation tool (CAT tool). This will save you a lot of time when you won't have to export files for translation and later import the translated files back into the system. Suddenly having to translate your contents to 20 languages will then be no problem at all.
You can read more about the AdHoc Translations integration solution, SmartConnect, which ensures integration between our translation software and your various systems, including your CMS system, eCommerce system, DIM system, and your LMS system.
If you want to know more about how to best and most inexpensively arrange for the translation of e-learning to multiple languages, we are ready to advise you, so that you get the solution that best matches your needs.