How AL-KO saves time by using our customer portal and translation software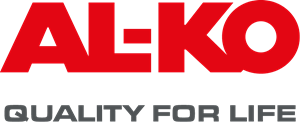 About AL-KO
Since 1931, AL-KO Vehicle Technology has supplied technology and products to the transport industry. Ever since the modest beginnings in a forging shop, the company has been driven by the same values: quality, innovation, safety and comfort.
The company is one of the largest in the market and supplies axles and chassis components to leading manufacturers worldwide.
The job
AL-KO has a substantial need for translation of everything from manuals and product descriptions to website texts and brochures.
Previously, the different departments handled translation individually. This made the entire process non-transparent for the company and made it difficult to prepare common standards for translation projects.
As AL-KO also used different providers, the quality of the texts was not always uniform, and it was difficult for employees to keep track of the status of the different projects.
As a result, AL-KO was looking for a central supplier to handle all translations – and give employees a better overview of the translation projects.
The solution
AL-KO chose AdHoc Translations for the job as they felt that we had a genuine interest in optimising and standardising the translation processes across all departments of the company.
Part of the solution involved giving all employees access to our customer portal, SmartDesk, where they can see, send and receive projects.
Now they can monitor the status of the large number of translation projects much more quickly and easily. The employees spend less time on project management and all departments can now view ongoing and completed projects in one place.
But one of the best things about the collaboration is that the quality of AL-KO's translations has improved.
This is thanks to our translation software which uses a translation memory and a termbase to ensure consistency in translations and terminology. This means that employees no longer have to correct the same mistake again and again.
The result
Bianca Schmid, who is responsible for AL-KO's online marketing, says,
"SmartDesk has made us much faster and more efficient as a marketing team. AdHoc Translations are very helpful and our collaboration with them is excellent. Our new termbase allows us to save both time and money in the long term."
Do you want us to make your work easier?
Keeping track of translation projects can be difficult if many projects and providers are involved. With our customer portal, SmartDesk, you get it all in one place.
Contact us if you would like to discuss how you can optimise your translation processes. And remember, getting a quote from us is free.