How Carlsberg had its website translated into 12 languages in no time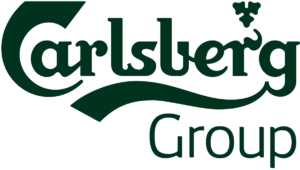 About DraughtMaster
DraughtMaster is a milestone at Carlsberg. It is a draught beer dispenser system that applies new technology and digital sensors to allow customers to control the quality of the beer.
At the core of the system are the new 20-litre PET (polyethylene terephthalate) kegs, which replace the old 30-litre steel kegs. The PET kegs keep the beer fresh for at least 30 days instead of 5-7 days. The system pumps compressed air into the keg, which pushes the beer to the tap via a closed system. This reduces impurities and thus the need for cleaning – and beer keeps fresh for longer.
In addition, the new digital sensors allow the customer to monitor the quality of the beer and measure how much beer is left in the keg.
The job
Carlsberg Breweries needed their new website (www.draughtmaster.com) translated from English into 12 different languages.
Carlsberg Breweries prioritised finding a partner that was able to handle the job quickly and at a competitive price while delivering perfect quality on time.
Emma Andersen, Graduate at Carlsberg, went on Google to look for an agency and was attracted to AdHoc Translations' professionalism and many years of experience.
Emma talked with Torben Hansen, who works in sales for Adhoc Translations and has many years of experience in the translation industry, about the nature of the job and how to complete it to everyone's satisfaction. After their discussion, Emma was convinced that AdHoc Translations was the partner she and Carlsberg were looking for.
The solution
We immediately found a strong team of translators for the job.
However, there was a minor challenge since some of the source files from Carlsberg contained text in more than one language. Since AdHoc Translations uses a CAT tool for translation to create a term base and a translation memory, it is important that the source files we get only include one language.
When source files include several languages, we are unable to use our CAT tool, which negatively impacts quality, price and delivery time.
So we offered to clean the files before starting the translation to provide an optimum source text to work from.
The result
Emma Andersen is extremely satisfied with both the result and the collaboration. She emphasises the manner in which AdHoc Translations approached the job and how it was followed up.
'I'm very satisfied with our collaboration, and I know that AdHoc Translations delivers top quality every time', says Emma Andersen.
The local project managers at DraughtMaster were also satisfied with the quality. In fact, only a few technical terms needed changing afterwards.
'It has saved us a lot of time that we've only had to make minor changes to the translations from AdHoc Translations. And it really gives me peace of mind in my busy workday knowing that AdHoc is on top of things', says Emma.
Carlsberg in France has now also started collaborating with AdHoc Translations, since they were impressed with the quality of the final product.
Do you also want worldwide reach?
We can help you – one text at a time – so that you can captivate your target group in several languages and conquer new markets.